Although blocked drains are a relatively common issue, it's not something you'll want to tackle yourself because only licensed plumbers can fix blocked drains.
Due to the risks involved and the expertise required, only licensed plumbers are permitted to carry out drain unblocking, repairs and maintenance.
Plumbing Licenses & Permits
Governed by the Department of Infrastructure and Planning in Queensland and the QBCC, a plumber's and/or drainer's licence indicates that an individual is qualified to undertake these types of works.
When choosing a plumber or drainage expert, it's important to check that they have the relevant certifications and licences, as well as comprehensive insurance.
By confirming the credentials of drainage technicians before they commence work, you can minimise the risk of unnecessary damage occurring and protect your property.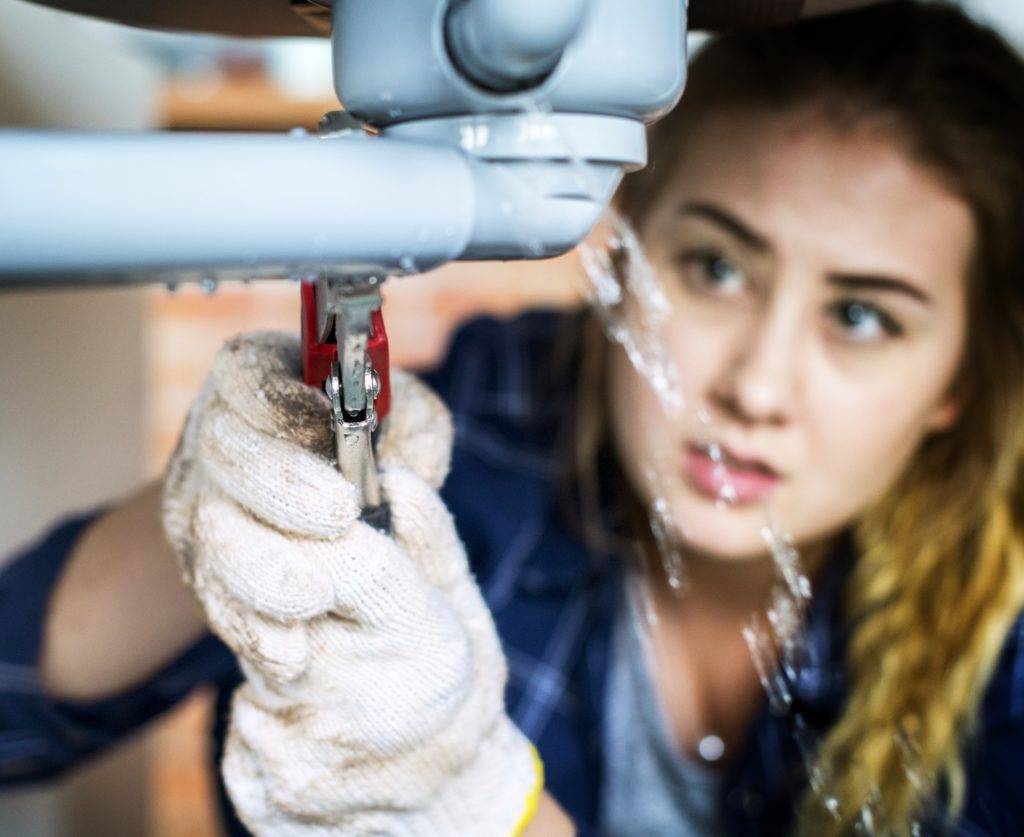 As well as having the appropriate training, experience and knowledge, professional drainage engineers and plumbers have access to industrial-grade equipment.
When it comes to blocked drains, commercially available products and tools rarely get the job done.
With professional equipment in the hands of qualified plumbers however, blocked drains can be resolved within minutes.
What equipment is needed to unblock drains?
When drains are partially or completed blocked, you need equipment which is capable of shifting the blockage, without causing damage to the surrounding pipework.
Furthermore, you need to use tools which will break up the blockage, rather than simply pushing it further into the drainage system.
A high-pressure drain jetter is the ideal piece of equipment for the task.
High pressure water jetter
With various adjustments, a drain jetter can be used in the vast majority of pipework and will successfully breakdown and remove blockages.
Although pressure washer systems are available commercially, a drain jetter is far more powerful and is a specialist tool.
Designed specifically to unblock and clean drains and pipes, a jetter will effectively clear blocked drains, without harming the surrounding pipework.
The pressure produced by a jetter far exceeds anything which is available commercially.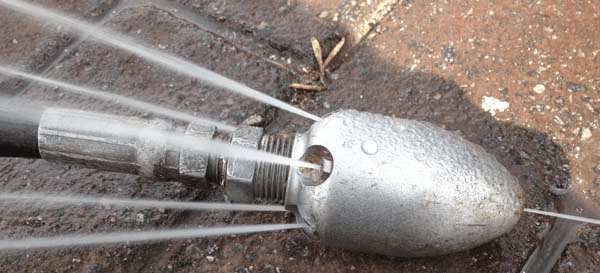 As drains are routinely blocked by a build-up of oils, waste, grease and mud, and tree roots, high pressure is needed in order to successfully remove the blockage.
As well as being used on smaller diameter pipes, a drain jetter can also be utilised when sewer pipes and storm drains are blocked.
Due to the power behind the jetter, this professional-grade equipment can easily clear vast drains and large diameter pipework.
This ensures a licensed plumber can repair blocked drains in almost any environment.
From residential homes and commercial premises to communal and public drains; a drainage technician or plumbing firm has the skills, tools and expertise you need to remove blockages.
The CCTV drain camera
Although a drain jetter will remove most blockages quickly and efficiently, this type of equipment isn't just used to remove the blockage itself.
In fact, a drain jetter is used so that a plumber can then incorporate other tools and access the exact site of the blockage.
Once a blocked drain has been cleared using a jetter, for example, a drain camera can be used to view the affected area of the pipework.
This enables the technician or plumber to determine the exact cause of the blockage.
Although waste build-up and incorrect use of drainage facilities contribute to a significant number of blocked drains, a blockage can also be caused by partially collapsed pipes, tree routes and torn drain lining.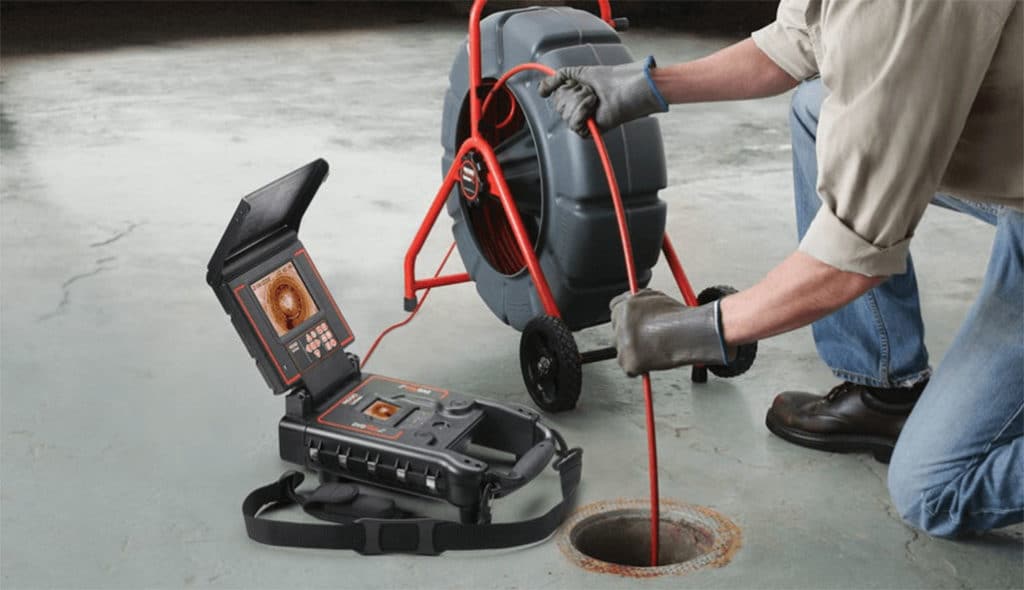 By using a CCTV drain camera, a plumber can inspect the pipework without digging down to gain direct access.
This minimises the workload and ensures this exploratory work can be carried out as a 'no dig' solution.
Once the plumber is able to confirm the cause of the blockage, they can advise whether any additional repair work is necessary.
Often used to avoid the need for drain excavation, this type of drainage assessment is typically cheaper, cleaner and much faster.
Resolving blocked drains
By working with an experienced drain plumber or drainage expert, you can feel comfortable that they will have the tools, equipment and skills they need to identify and resolve blockages safely.