COVID Plumbers & Gas Fitters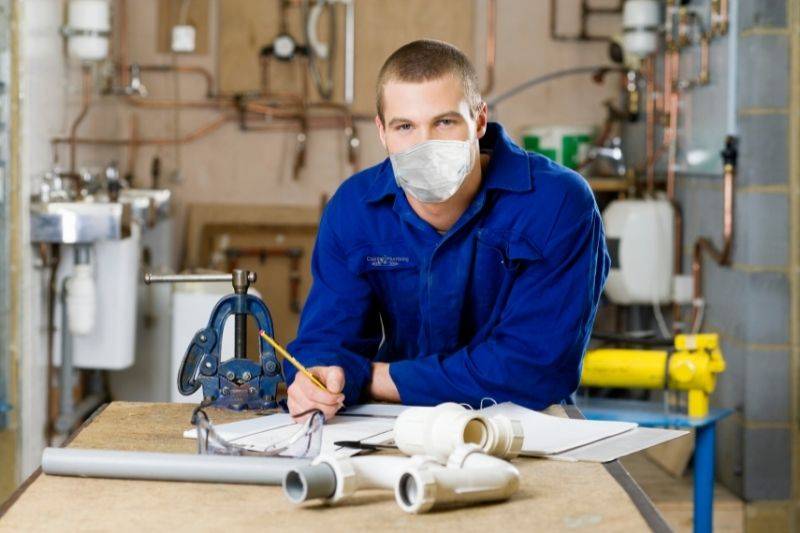 What is a Safe COVID Plumber & Gas Fitter?
In March 2020 the World Health Organization officially declared COVID-19 a global pandemic. Since then, we have seen a significant change in the way business is conducted around Australia.
So how does this affect plumbing? And why the need for COVID safe plumbers?
Plumbing works for repairs and maintenance are considered essential and can still continue in South East QLD.
The Master Plumbers Association of Queensland (MPAQ) regularly releases COVID plumbing guidelines that must be legally followed. Capital Plumbing strictly adheres to these guidelines and those issued by the Queensland Government. Unfortunately, there are still companies not adhering to these guidelines, resulting in large fines.
Want us to call you back?
Leave your details here to request a call-back during business hours to receive FREE DRAIN CAMERA INSPECTION TODAY!
For all emergencies, please Call Now!
FREE DRAIN CAMERA INSPECTION
with blocked drain cleared via high pressure jetter! Available with 'Request A Call-back' form submission - T&C's apply
*T&C's - FREE DRAIN CAMERA INSPECTION available with any new drain cleared via high pressure jetter job booked with Capital Plumbing. Initial enquiry must have been made via the 'Request A Call-back" online enquiry form provided on this page.
A COVID Safe Plumber must follow these guidelines:
Where the construction is on a site that is or includes a home residence or business, such as a restaurant or hospital, essential building and construction works can continue.
Interactions between building and construction workers and residence, staff, or visitors to the business should be kept to a minimum.
Queensland Health requests that a common-sense approach is taken to what is considered essential building and construction on a person's home or a business.
Renovations, repairs, and maintenance to ensure a property is accessible, safe, and functional is considered essential.
Service trade works such as those undertaken by plumbers and electricians may occur where it's essential i.e. a genuine emergency to maintain freshwater supply or electricity to a household.
Masks are to be worn at all times when outside of places of residence, including in workplaces and on public transport.
What to do When Your Plumber Arrives
During COVID and also times of lockdown, not only are our plumbers actively practising COVID safety guidelines, homeowners and business owners also have a responsibility. However, with so much information it is hard to know what's do when your plumber arrives during COVID.
Here is what you are recommended to do when your plumber arrives to continue keeping all parties safe:
When your plumber arrives, put on your mask and greet them at the entrance to your property;
Don't shake hands and maintain a safe distance;
Our plumber will keep you fully informed at all times and will sanitise the work area before leaving.
Why Choose Capital Plumbing
[grw place_photo="https://lh3.googleusercontent.com/places/AAcXr8pXbo2f6TUQ4dwkrhdT9YOdjbR36byuhhcOTWIreaMEr4s5YXhqxEeLfoDHyDzIaEpByvrW5iPtiVcKuaJfg40UsBgGvbx1gf8=s1600-w300-h300" place_name="Capital Plumbing" place_id="ChIJ0XJSgt0PkWsRKMHBZgNT-i4" title="Capital Plumbing Reviews" pagination="5" text_size="120" refresh_reviews=true lazy_load_img=true reduce_avatars_size=true open_link=true nofollow_link=true]